August 14th, 2019 by Joan Maiden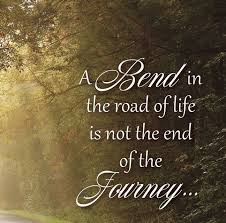 After unexpected setbacks, I'm finally back on track.
To celebrate, I'm offering "F*ck Old Age" at 1/2 price to kick-start my comeback

The book was written and published. Taking the leap, I was flying. Soaring, I felt free and light. I was on my way ready to run forward until I hit the bend in the road and got stopped in my tracks. The landing was rougher than I anticipated with bumps and setbacks I never imagined. I've always been healthy and I took my health for granted. Getting sick was the last thing I expected.
I was on the floor checked out. Waking up with the paramedics hovering over me, I had no idea what had happened. At the ER they could find nothing wrong so it was easy to ignore the warnings I was getting and pretend that everything was fine.
The second time it happened, it was in public at the farmer's market. I got lightheaded and the next thing I knew I was on the ground. As people gathered around there was no longer any possibility of pretending everything was fine. It was obvious that I had a problem.
Another trip to the ER,and I was once again told they could not find any medical reason I had passed out even after multiple tests from a brain scan to a heart scan.
It was time to ask myself "what was so painful to face in my life that going unconscience seemed like the best option?" How much more of a wake-up call did I need? Lying in the CT machine, I heard a message loud and clear. "You've been knocked flat twice, what more is going to take for you to wake up and get your attention? This is your life. Live the life you are meant to live and fulfill your destiny."
I couldn't see what was ahead and had to slow down to take the curves in the road, rest, evaluate and find the lessons. "What would a warrior do," I asked. A warrior knows setbacks are temporary. It is a time to breath, regroup and regain her strength, connect with her tribe and troops and plan a new strategy. A warrior will overcome her setback and I AM A WARRIOR! The bend in the road isn't the end of the road.