July 4th, 2021 by Joan Maiden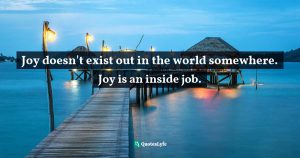 This morning as I walked along the shore, I felt extremely sad and wondered where my joy had gone. The past few days, I haven't been very joyful even though joy has been a recent theme in my writing. I wondered how I lost my joy and what I needed to do to get it back.
I returned from a visit with family reminded of how fragile life is. My elderly aunt, who was always vivacious, is suffering from dementia. Large pieces of the person I remember and love aren't there anymore. Another loved one is dealing with cancer. I arrived home to the news that a 63-year-old friend dropped dead of a massive heart attack. He was active and looked to be in perfect health.
Fear has been a companion for as long as I can remember. I deal with it better now, but as I contemplated how fragile life is, fear engulfed me once again. Fear was drowning my joy. Joy cannot coexist with the regret of yesterday, nor the fear of tomorrow. Joy can sit with sadness and grief, and walk hand-in-hand with hope and gratitude. It doesn't need a smile to exist. Joy is not happiness. They are two entirely different things. Happiness depends on outside circumstances, but joy is an inside job. Joy is embracing peace and hope in the midst of chaos.
I wondered what I needed to do to once again discover my joy. I walked over to a park bench to sit and meditate awhile. Families contribute many of the benches in memory of loved ones. I rarely pay attention to the inscriptions, but as I sat on the bench, the words there seemed to jump out at me. They were my answer.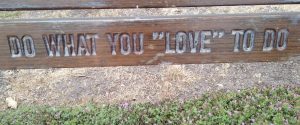 "Do what you love to do," what brings you joy. Follow your passion. Find a purpose. Create. Walk in nature. Listen to joyful music. Joy blooms through connections. Spend time with joyful people and watch your own joy blossom.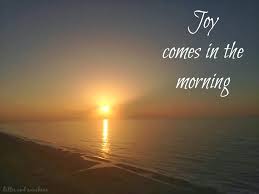 Joy is a choice. It is deliberate and intentional. It doesn't just happen. Joy is a choise to make today and every day. It is this moment; every moment. Joy is ready to be dived into, to be surrendered to. The Bible says "Joy comes in the morning". With the dawn of each new day, you have a choice to make. Choose joy, hope, and gratitude. You can live with fear and miss out on joy, or do what you love, embrace joy and plan to live. Joy brings life to life.