September 15th, 2013 by Joan Maiden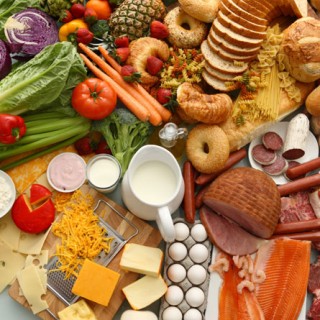 We've all seen them—"The Cheaters Diet", "How to cheat on your diet and still lose weight", "diet cheat day".  Can you really "cheat" on a diet?
The dictionary definition of cheat is:  "1.  to deceive by trickery, swindle ; 2.  to act dishonestly; 3.  to be sexually unfaithful.    After all, the definition for diet is simply "one's usual food and drink; a regulated selection of food" and food is "material, usually of plant or animal origin that contains essential body nutrients".
Now that we know what we're talking about, how can you "cheat" on food?  Can you trick or swindle it, be dishonest to it or be sexually unfaithful to food?
People who cheat or are cheaters usually feel a sense of guilt.  You've been set up by the diet industry to feel guilty if you don't follow the plan they're trying to sell you.  As long as they can make you feel guilty, you are giving them power over you and putting money in their pockets.
When you say "I cheated on my diet" or "I was naughty because I at such and such" you are assuming the role of a child to the "adult" diet expert.  It's time to take responsibility for the choices you make.  No food should be forbidden and don't take "guilty pleasure" in eating a "naughty" food.  Don't make your food choices a moral issue.  After all, it's just food.
Who is the cheater?  The diet industry is currently a $25.8 billion  a year industry and growing by leaps and bounds.  In 1950, the diet industry was a $100 million a year and the obesity rate was 9.7% and the overweight rate was 30%.  Today, the obesity rate is over 30% and the overweight rate is over 65%.  The obesity and overweight rate have more than doubled since the 1970s.
Why is the obesity rate growing along with the diet industry?  If the diet industry was beneficial, wouldn't the obesity and overweight rates be going down?  It seems to me that the diet industry is using trickery, swindling us and being dishonest.  (Ok, maybe they're not being sexually unfaithful, but they break their promises or vows to us all the time.) The conflicting information can't all be right.    You can't possible "cheat" on your diet, but unfortunately you have been cheated by the diet industry.
What is the answer?  It's time to take back your power, use your own common sense, quit buying into all of the latest fads and "miracles" and eat real food, not chemical laden crap posed as "diet" food that is supposed to be good for you.  Processed food products, no matter how they're advertised, can't compete with mother nature.
It's time to let go of the guilt, trust your own instincts and enjoy real food.
14 Responses