Two events that changed my life forever, and what I discovered from these life-experiences will change your life as well!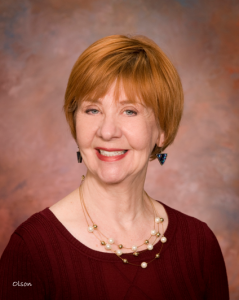 I'm Joan Maiden– Founder of MPower Coaching, Fitness & Personal Coach, Author and Speaker.
Event #1: During one of the darkest times in my life a wise friend encouraged me to join a gym–and this altered everything!
My marriage was crumbling, my daughter was struggling with an eating disorder and I had no clue what to do with my life.
Exercise turned out to be the catalyst that got me though it all.
Exercise and fitness allowed me to come out the other side a better, happier, more confident and vibrant person.
The day I realized this truth, I became an exercise enthusiast and evangelist: I felt a deep desire to share what exercise had done for me and teach people the lessons I learned during my 'dark night of the soul.'
Event #2: My dear friend JJ was hospitalized after being wheelchair bound for two years, unable to walk due to obesity.
When JJ got out of the hospital, I started sharing with her some of what I had learned about exercise.
Despite being told by a physical therapist that she would never again walk unaided, within six months JJ was able to take her first steps in over two years.
Seeing JJ make changes in her life was an eye-opening experience and an inspiration.
Accomplishing one of her lifelong dreams–JJ went from being wheelchair bound, unable to care for herself, to living near the beach in California and owning her own business.
At the age of 50, I helped my best friend take her life in a new direction–a direction even the experts told her was 'impossible'.
In return, she encouraged me to teach other what I had taught her. She persuaded me to transform myself from administrative assistant to personal trainer/healthy lifestyle coach.
JJ helped me see that so many people with huge barriers and challenges were still striving to live a better, more active and healthier life. It was difficult for them to find understanding and empathetic support and guidance.
I took the next step and decided to make trainer/healthy lifestyle coaching my career.
Joan's Certifications ►
Joan's Certifications
Professional Member, Engaging Speakers
Certified Healthy Behaviors Coach, Cooper Institute, Dallas Texas
Certified Personal Trainer, American Council on Exercise
Certified Lifestyle Weight Management Counselor, American Council on Exercise
Certified Trainer, Balance, Stability, Mobility and Conditioning for the 50+ Adult, SCW
You can read this entire story in O
vercoming Mediocrity, Vol II
…Or better yet, you can call now to begin your Free 30 minute, no obligations coaching session now. (217-898-3391)

If my story resonates with you, I would really love to hear from you.
Whether you're ready to make a commitment of transformation or not, please take a moment to leave me a note about your life, your struggles, and your victories related to health, strength, mobility, vibrancy, etc.
Please don't be shy, send me a quick message now.
As a special thank you, I'll put you in a drawing to win MPower merchandise including my new book, Overcoming Mediocrity or a series of one-on-one coaching sessions.
The MPower Vision
"To be complete, a woman needs to be strong and agile." ~Brenda Ueland (1891-1985)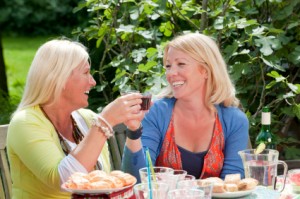 At MPower Coaching, we envision a world filled with healthy, confident, strong, happy and powerful women.Women who are discovering and embodying new levels of physical vitality, creative living, self-confidence and personal fulfillment for the next phase of life
Women who are unleashing the untapped power and potential that may have been lying dormant; who are building their physical/outer strength to reveal their inner strength.Women who want to live strong, independent lives.
MPower
Based on the real transformations that have taken place in my life, I founded MPower Coaching upon the dedication I feel to helping others transform their lives, make positive changes and to realize their dreams. For the past decade, I have helped numerous clients regain mobility, quality of life and renewed health and fitness.
MPower=My Power
" I was always looking outside myself for strength and confidence but it comes from within. It is there all the time." Anna Freud 1895-1982

MPower is not another fad diet nor is it a cookie-cutter, one-size-fits-all exercise program. What makes MPower Coaching unique is that it starts with you–where you are. You are the co-creator of your program.
With MPower Coaching, you will learn to find your power and use it as your personal, powerful weapon to overcome the challenges of beliefs and actions that have not worked in the past.
MPower Coaching will accompany you on your journey so that you can successful manage your weight, increase your energy and strength and improve your health. Our goal is your success.
The Warrior Way
There is strength at the root of The Warrior Way™. It is about transformation–changing the body from a liability into an asset. It is building physical strength, self-confidence and the capability to live with greater purpose and passion.